Your SHOP Clients Must Meet all 10 EHBs.
Don't forget: dental is an important component for the EHB.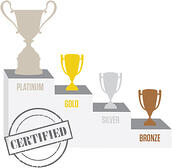 Download our Essential Smile tip sheet and product guide to get answers to these questions:
What are the 10 Essential Health Benefits (EHBs)?
Is the dental EHB required for your SHOP clients?
When you sign individuals and groups up for medical coverage through exchanges, are they automatically enrolled for dental coverage?
What ACA-approved dental plans can you offer your clients?
Can you earn commission on stand alone ACA dental plans?
Fill out the form to the right and you'll be on your way to answering those questions - and more.